Remote temperature measurement system
Innovative temperature measurement system based on thermovision and
Artificial Intelligence
FeverGuard is an innovative technology of remote temperature measurement.
It combines thermovision technology and artificial intelligence algorithms to support you with automatic remote human temperature measurements.
Our solution gives you following possibilities:
Remote contactless body temperature measurement, high accuracy of measurement with error below 0,3 celcius degrees. No blackbody required.
High throughput over 300 people per minute.
Real time anomaly detection and notification.
Human identity preserved – we ensure that only low resolution thermal image is used to determine body temperature.
Scalability – possibility of using multiple measurement stations within one system
Using thermalvision to measure human body temperature is highly demanding task. Taking into account that most available thermal cameras have radiometry accuracy at the level of +- 3 C degrees it seem almost impossible to make precise solution without using reference source.
Thanks to artificial intelligence it is possible. FeverGuard core is based on AI models which were learned how to determine human temperature based on thermal data, thermal image, human face temperature distribution, real human body temperature and environment condition such as ambient temperature and humidity.
AI detecting human face contour
Detecting and locating the area of the person's face in the image is performed only using low image resolution thermovision, which ensures anonymity of the measurement on the level of physical capabilities of the device. Thanks to the use of dedicated AI models, our system achieves precision at the level of over 99%.
Face temperature distribution analysis
In the process of calculating the human body temperature, we analyse the distribution of infrared wave values across the tested person's face. Thanks to the elimination of the approach with the highest detected face temperature it is possible to achieve better precision and minimize the number of incorrect measurements.
Human body temperature determination AI algorithm
Our algorithms have been prepared precisely on the basis of several thousand manually performed measurements. Thanks to machine learning methods it was possible to develop models that accurately determine the temperature of the human body based on the analysis of the face surface temperature distribution and environment conditions.
Gain access to real-time body temperature recognition thanks to Computer Vision!
Our system detects humans in the sensor field of view. It requires less than second to detect human face and measure temperature. Each person passing by our FeverGuard sensor is being analysed for temperature anomaly. When the anomaly is detected system informs by sending sound and visual notification.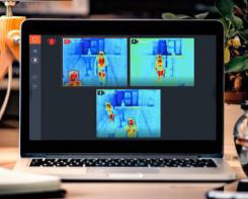 System Properties:
Measurement accuracy <= 0.3°C
99% precision of face contour detection
Capacity of over 300 people per 1 min
Preview and notifications in real time
Possibility of defining your own notification thresholds
Logging of limit temperature exceedance events
Possibility of configuring up to 5 detectors within one system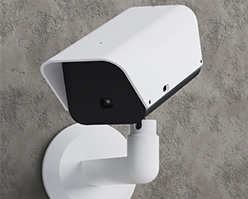 Technical specification of the detector:
Technology: Uncooled Microbolometer
Spectrum: from 8 µm to 14 µm
Format: 60×80
Sensitivity: <50 mK
Temperature range: from -10°C to +80°C
Field of view: from 50° to 56°
Range: up to 4.5 meters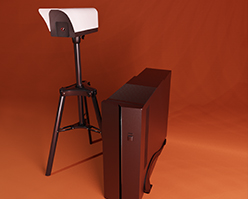 Standard kit:
FeverGuard detector
FeverGuard computing unit
Technical requirements:
230V power supply
Can be installed between 2.2-2.5 meters
Local WiFi or LAN network
PC with internet browser
We Create Fully Connected Systems So You Can Focus On Your Business
FeverGuard is a comprehensive solution that gives you the opportunity tomonitor selected environment for the presence of anomalies in human body temperature.
Contact Us Office
Pragmasoft Sp. z o.o.
ul. Al. Jerozolimskie 92
00-807 Warsaw
Hours
M-F: 8am – 10pm
S-S: Closed